Product group
menu
............................



Lifting and Rigging equipment OEM
offers
tested fittings and equipment to
Australian STD AS1418.Pt2
CHAIN HOISTS AND IT'S ACCESSORIES,
CHAIN, SNOW CHAIN, WINCHES,
WIRE ROPE FITTINGS, PLATE CLAMPS,
HYDRAULIC EQUIPMENT,
STAINLESS ROPE AND
STAINLESS FITTINGS.
FOR GENERAL WHOLESALES WE OFFER THE FOLLOWING PRODUCTS UNDER THE TiTAN BRAND NAMES.
Snow chain Ideal for passenger car with limited fender clearance.MEETS SAE CLASS S REQUIREMENT.

HOISTS AND TROLLEYS DESIGNED AND MANUFACTURED TO COMPLY WITH THE AUSTRALIAN STANDARD AS1418. PT2
TROLLEYS' STANDARD FEATURES:ANTI FALL PLATE AND ANTI TILT ROLLERS.
SPECIAL PIPE TROLLEY WITH POLYURETHANE LINED ROLLERS FOR SILENT TRAVEL.
HYDRAULIC PALLET TRUCK WITH POLYURETHANE LINED WHEEL. CAPACITY FROM 500KG -2500 KG.

SUS 304/ SUS316 SHACKLES AND GENERAL BOAT RIGGING FITTINGS B

ISO STD Load chain from 6mm-11mm to suit manual hoists.
Stainless steel chain.
Chain to Federal specification from Gr30--80
Transport /aircraft tie down Lashing chain.
STAINLESS STEEL WIRE ROPE IN SS304 AND SS316AIRCRAFT CABLE.
PVC COATED GALV CABLE.
CONTROL CABLE
WE ARE PROUD OF OUR PRODUCTION PRECISION. ALL SHACKLES HAVE MIN. CLEARANCE BETWEEN BODY EYE AND PIN.
TiTAN Winch: aluminium body with overload limiter and telescopic handles. Capacity from 0.8ton to 5ton. The 3.2t/5t version is available with either an aluminium body or an all steel body.
Plate clamps.
Vertical clamps: hardened steel anvil (replaceable).
Horizontal clamps: Jaw is spring loaded to remain open when not under load.
HEAVY DUTY INDUSTRIAL LASHING AND GENERAL PURPOSE WEB LASHING.
| | |
| --- | --- |
| | ALLAN MARKETING GROUP PTY.LTD |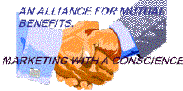 Jointly with PFC slingmaster S'pore and using Singapore's free port and a major shipping hub to reduce your lead time. This service arrangement is aimed towards providing all our export customers the best level of delivery service.


last update:02 Dec 1999